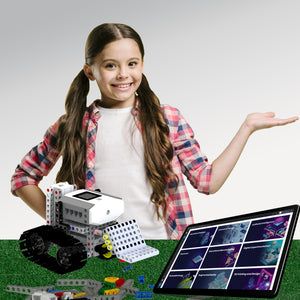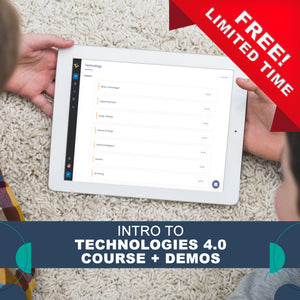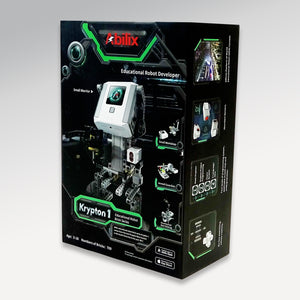 Intermediate Vehicles & Industrial Robotics Applications Camp 
Course Description
In this course, you will learn to assemble and program robots of vehicles and industrial applications. In the vehicle applications section, the student will get to assemble chassis, wheels, and sensors to enable different kinds of vehicles to drive semi-independently. Referring to Industrial applications, the student will learn what is considered to be an industrial device, its working principle, and how it is used in real life. Some sample projects in this course include building and programming a conveyor belt, a helicopter, and a light aircraft.
Using your hands only, assemble your robot using plastic pieces, sensors, and actuators; each project represents a real-life working device!
Bring your robot to life by using block-based programming, Scratch programming, or Flowchart programming. 
What's included:
24 hours of effective learning, plus unlimited creative time through 8 fully documented, self-paced, self-managed learning sequences, and 24 challenges. See the course syllabus for more details
Access to our MakerSTEAM web platform
Mobile app: available for iOS and Android OS devices
Official diploma when completing all intermediate courses (general course + two applications courses)
Multiple Intelligences Test
Intro to Technologies 4.0 course + Demos
User manual
Technical support
Kit needed for this course NOT INCLUDED.
In this course, you will:
Get hands-on programming experience for industrial robotics and semiautonomous vehicles
Feel confident programming using the hardware and software
Understand and apply complex programming concepts
Gain ideas for developing functional robotics projects
Program in 3 different ways: Block-based, Scratch, and Flowchart programming. C programming for experienced users (Windows only)
Learn more about Educational Robotics 4.0 
Subjects: Science, Math, Programming, STEM, Coding, Robotics.
Educational Standards: NGSS,  CCSS, ISTE, STL