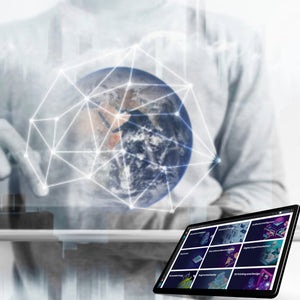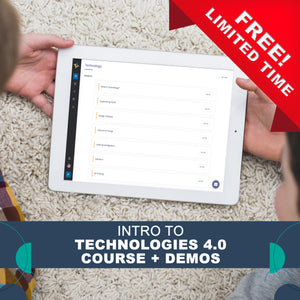 Beginner Augmented Reality
Course Description
In this course, you will learn to create basic Augmented Reality mobile apps using the C# programming language. As it is an introductory course, we recommend you check out our advanced course after you finish with your first approach developing this kind of technology.
You will be exploring the basic functionalities with Unity and Vuforia by creating layers of information that you can see through the camera of your mobile device or enabling virtual interactions in the real world through the different sensors available on mobile phones or tablets. Some examples of what you will be programming are a maze, an interactive book, 3D object detection, and more! 
What's included:
15 hours of effective learning, plus unlimited creative time through 16 fully documented, self-paced, self-managed learning sequences. See the course syllabus for more details
Access to our MakerSTEAM web platform
Mobile apps: available for Android OS devices
Official diploma when completing two Augmented Reality courses (Beginner and Advanced)
Intro to Technologies 4.0 course + Demos
User manual
Technical support
In this course, you will:
Get AR programming experience
Feel confident programming AR applications
Understand basic Augmented Reality terminology and tools
Gain ideas for developing simple, yet functional personal projects
Learn how to program using C# language 
Subjects: Science, Math, Programming, STEM, Coding, Robotics.
Educational Standards: NGSS, CCSS, ISTE, STL