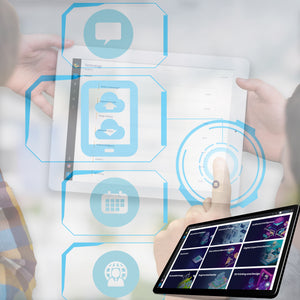 Introduction to Technologies 4.0
Have you heard of the Industrial Revolution? Did you know that right now, we are going through the 4th Industrial Revolution?
In this introductory course, you will learn about the leading technologies that are building the future, such as robotics, the Internet of Things, and 3D printing. You will get to know new technologies and learn about new applications and interesting facts from the technologies with which you are familiar. This course consists of 10+ hours of content and is recommended for students aged 7+.
Sign up and learn about these technologies in a fun and interactive way!
These are the topics covered in this course:
What is Technology?

Engineering Cycle

Design Thinking

Internet of Things

Artificial Intelligence

Robotics

3D Printing

Augmented Reality

Technologies 4.0