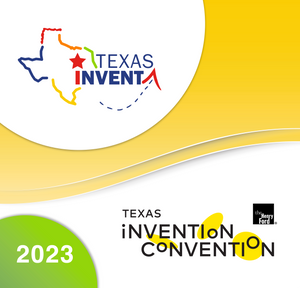 Welcome to Invention Convention Texas 2023! We are excited to have you join us for this unique experience.
After receiving your registration form, we will send you an email with information on the next steps, including the event timeline, access to the MakerSTEAM platform (where you will create your project), and contact information for questions.
Pay for additional Memberships (students and teachers) that will have access to the Invention Convention Texas 2023. 

Membership includes 4-month access to: 
* Innovation Academy and MakerSteam Modules
* Web tools to facilitate project development. 
* Training for teachers/parents and students on the event and use of the platform.
FOR MORE INFORMATION, VISIT TEXAS INVENT