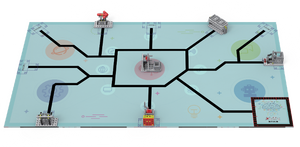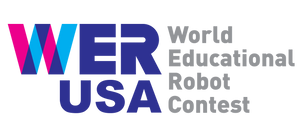 WER REGISTRATION AND COMPETITION KIT
INCLUDES:​
REGISTRATION
- Registration for WER USA Virtual Competitions. 1 team (3 students + coach)
HARDWARE AND MATERIALS:
- IoT Competition Kit (+400 pcs) 
- Competition Arena 
TRAINING:
- Training program in the MakerSTEAM web platform. Including a 20-hour training program plus assembly and programming projects. It is not necessary that the coach/teacher be an expert or specialist in the subject. The program is designed to be 100% self-managed and self-paced by students through learning sequences. Coaches become mentors and facilitators. They will find in the platform all the student's resources to guide their journey through the competition. ​
SUPPORT:
- Support available via chat, email, phone, or videoconferencing. ​   ​
VISIT WER USA WEBSITE FOR COMPETITION DETAILS, UPDATES AND TIMELINE