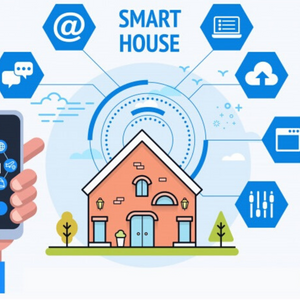 Advanced Internet of Things Camp - Coming Soon! 
Our Internet of Things (IoT) courses are focused on home automation technology. Home automation is the technology that governs a smart home; it covers electronics, automation, data monitoring, smart scenarios, etc. In the beginner course, we introduce a component called Microbit. Microbit is a simpler development card than Arduino. Then, we will gradually present the electronic components of the kit. In further courses, we offer simulation projects for a smart home. For example, you will program temperature control, door control, light control, motor control, and servo motors.
This module is a simplified electronics kit focused on the introduction of home automation technology through scenarios within a smart home.
Stay tuned! Fill out the form below if you would like to know when we launch the IoT courses!